IUFRO Gender India
IUFRO conference on Gender and Forestry
November 16th till November 19th 2008
Gender issues in natural ressources management –
perception and experiences in different parts of the world

Few days after our conference the tragedy of Bombay was reported by the media.
Our memory of the conference will be forever linked to this tragedy.
Our deepest sympathy is with the victims.

Siegfried Lewark and Gund Lidestav
On behalf of the IUFRO units Gender research in forestry and Education, gender and forestry the Forest Research Institute (F.R.I.), Dehradun, India, hosted a conference on Gender and Forestry – after a number of successful conferences in Africa, Asia, Australia and Europe since the establishment of the Gender and Forestry group of IUFRO in Kuala Lumpur in 2000.

The conference explored experiences with gender sensitivity and gender analysis issues in forest management, organisations in the forestry sector as well as challenges to sustainable livelihoods of forest dwellers and users all over the world.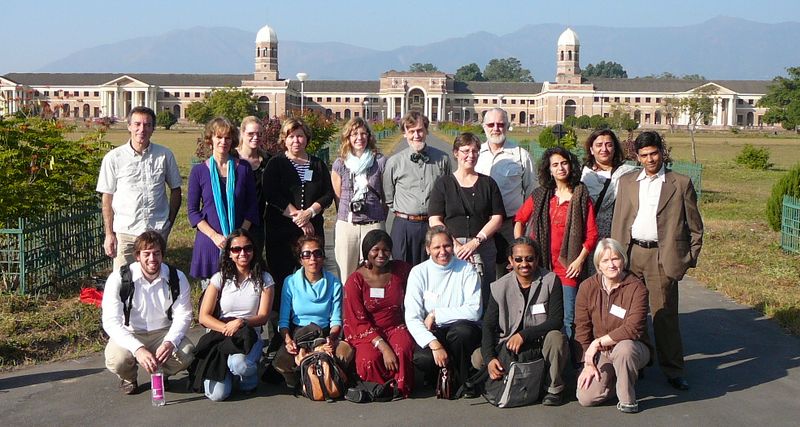 Conference days have been November 17 and 18, followed by a field trip on November 19.
--> PROGRAMME (pdf)
--> ANNOUNCEMENT (pdf)
Document Actions